21


Dec
Holiday Survival Tips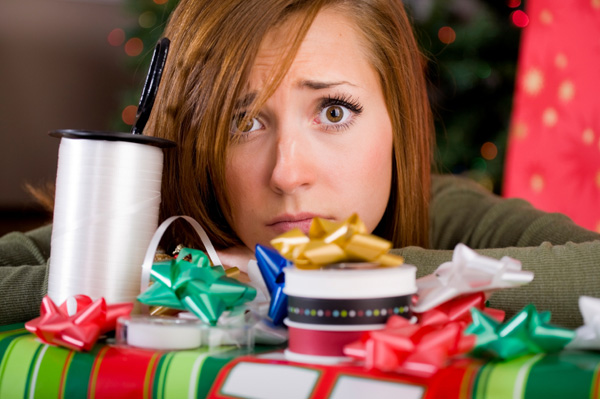 Tis the season for holiday fun – crafting with the kids, decorating, singing songs and enjoying family treats.  But as a parent with young children still, there are a few things that I've learned over the years as we enjoy our festive fun – the kids aren't as flexible as adults are when it comes to the mayhem and joy.
So how do we keep our kids on track over the holidays to ensure that everyone has the best time possible?  Here are a few tips:
1. Keep a schedule, mostly:
Yes, you will be having family and friends in and out of the house playing and eating, you'll be staying up later than usual, packing up the car to head to parties and get-togethers, but children still need some sense of normalcy during all of this. Try to keep their usual schedule fairly typical – when they usually eat, or sleep, or whatever makes it easier in your family.  In our house, it means ensuring we have plenty of quiet time to offset the loud, busy times.
2. Sleep is so important:
Even though there will be late nights along the way, try to ensure the kids (and you!) are getting enough sleep. Maybe it means a nap during the day, or an earlier bedtime the night after a late night, but whatever the case, sleep is crucial.  Try to find it.
3. Eat healthy:
Sure, they will tell you that they aren't hungry (after eating 4 candy canes and grandma's cookie treat) but what they feel is being 'full' doesn't mean they will end up very happy when they have belly aches later on.   My trick: I feed them healthy food every chance I get, knowing that treats and goodies and play time will trump a regular meal.  Before heading to nanny and grandpa's, I load them up on fruits and vegetables.  I don't expect they'll eat well when we are out, so I make sure they do when at home and I can control it. Because I want them to enjoy the treats, just like I did when I was a kid!
4. Have fun as a family
Between entertaining, shopping, planning, hosting and the myriad of errands that we run as parents during this time of year, it's easy to get caught up in those stressful moments and forget that for our kids, this is a magical time.  You won't regret slowing down and enjoying some play time and quiet time with the kids along the way.  Make sure they know you like to have fun do and the magic and spirit will be with you all.
Happy Holidays!
Rebecca is a stay at home mom of two (aged 5 and 3). When she isn't at the playground or baking with the kids, Rebecca is the owner of A Little Bit of Momsense, a canadian website (with a lot of local Ottawa content) about parenting, travel, activities, recipes and more.
---